How can we integrate it to Bookingsync?
You can use your notifications app to send the custom guidebook to your guest.
1 - Add the link to your guidebook in "Checkin details" in Rental More: Private tab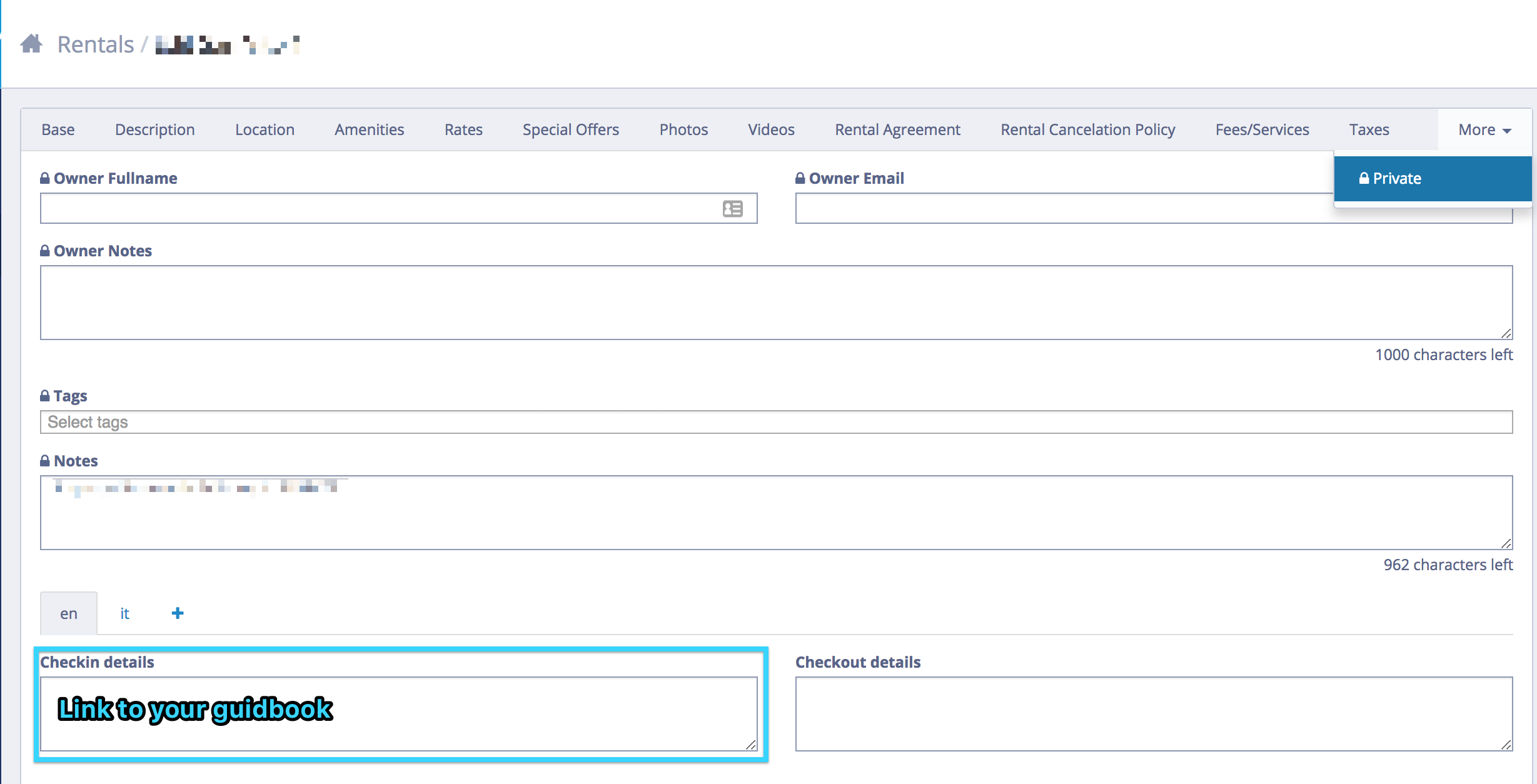 2 - In Notification App, activate the standard Notification "Smooth check-in"
For any question, you can refer to Hostfully manual.