We synchronize property information in the section called Your Profile in your Booking.com Extranet.
This feature is available ONLY for the the Booking.com full sync.
In this article:
How do I synchronize my rental description to Booking.com?
Booking.com offers 3 fields on the section Your Profile to add information:
About the property
About the host
About the neighborhood
By default, we synchronize your whole description to the About the property part. Note that this field accepts a max of 2000 characters, if your description is longer, it will be cut.
To give a better traveller experience, it's possible to breakdown the full description of your listings into several pieces, that will be synced to the different fields on Booking.com.

How it works?
You can use the below keys preceded with ## to mark part of text you want to sync there:
Space for Space
Access for Guest access
Interaction for Guest interaction
Neighborhood for Neighborhood overview
Transit for Getting around
Notes for Other things to note
Example:
## Space
Whatever you want to sync as space field
## Notes
Some notes
The parts with key Space, Access, Interaction and Notes will be synced to the field About the property and the parts with key Neighborhood and Transit will be synced to the field About the neighborhood.
NB: If you don't use the proper keywords (## Space, ## Access, ## Neighborhood, etc...) the description will not be synchronized and all of it goes to the "About your property" section.
Pro tip:
If you wish to have a different property information on Booking.com or only display the breakdown on Booking.com, you can decide to use the description override under the Booking.com app section > preferences > Description override.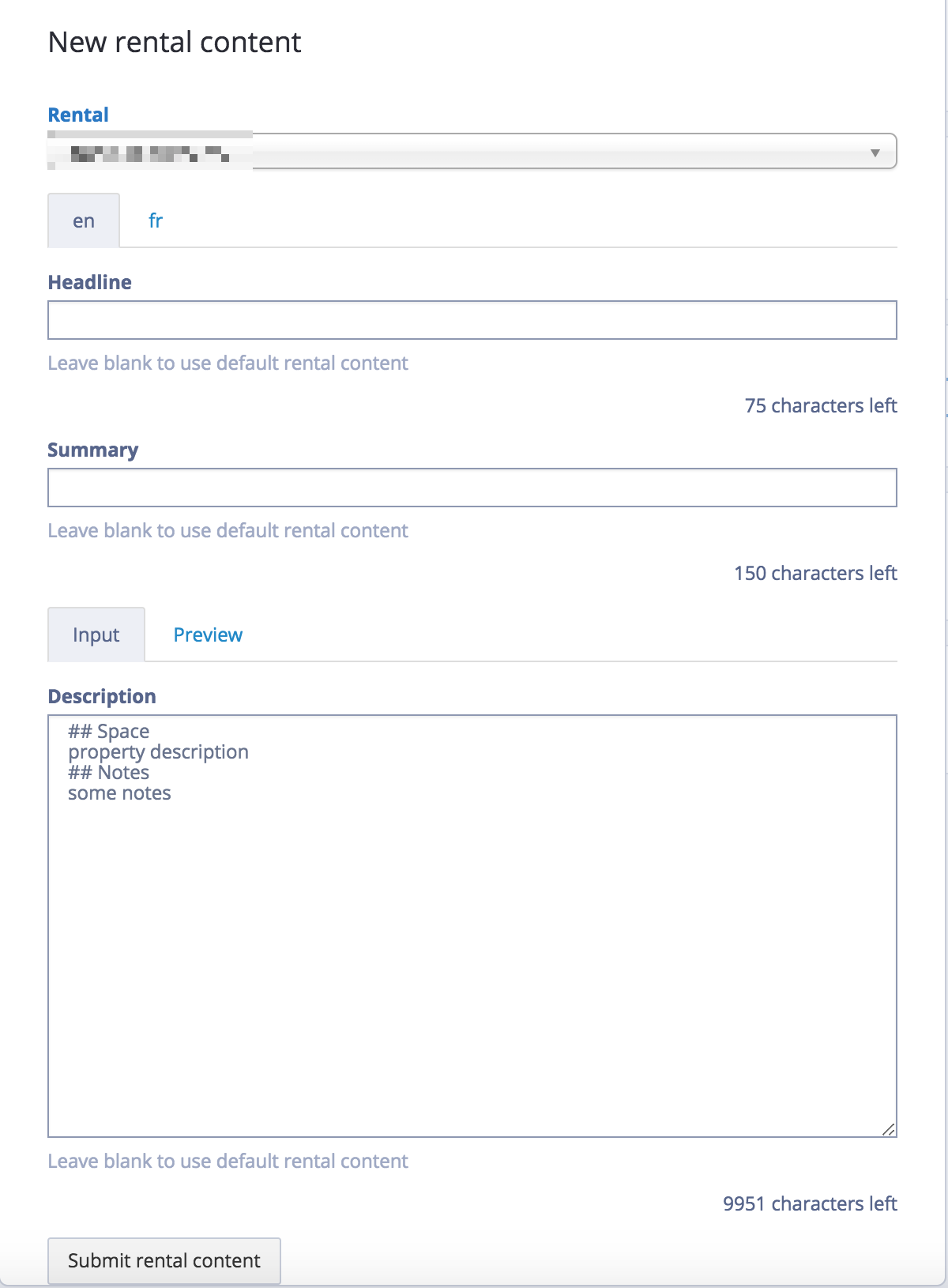 Note that in case you use the description override, the paragraph breakdown with the dedicated sections is also mandatory within the same conditions.
Where will it be synchronized in my Booking.com Extranet?
The description will be synchronized in the Your profile section on your Booking.com Extranet under the sections: about the property (corresponding to ## Space ## Access, ## Interactions and ## Notes) and about the neighborhood (corresponding to ## Neighborhood and ## Transit). The about the host section needs to be filled in manually on your Booking.com Extranet.