When the listings are not the publisher or synchronized with Airbnb, we will notify you via email.
The email will have the description of the error and will look like this:

Find rental (it should be greyed out) and click on "Sync blocked by Airbnb. Click for more details" button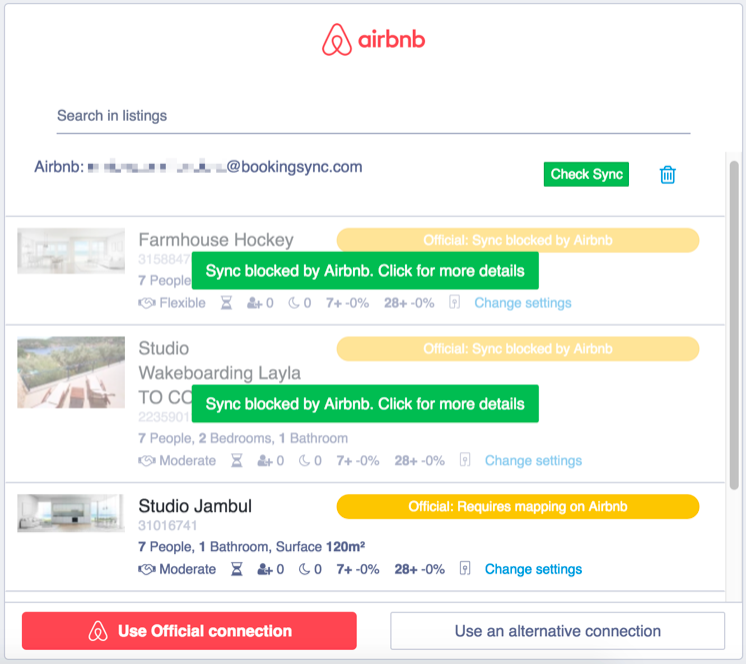 Additional errors that require action on your side:
Invalid Pricing
The daily price on Airbnb is incorrect. It can be either because of missing pricing on BookigSync or because of too small/high daily price.
Please fix rates set up on BookingSync and click on the button below to confirm that you resolved this issue.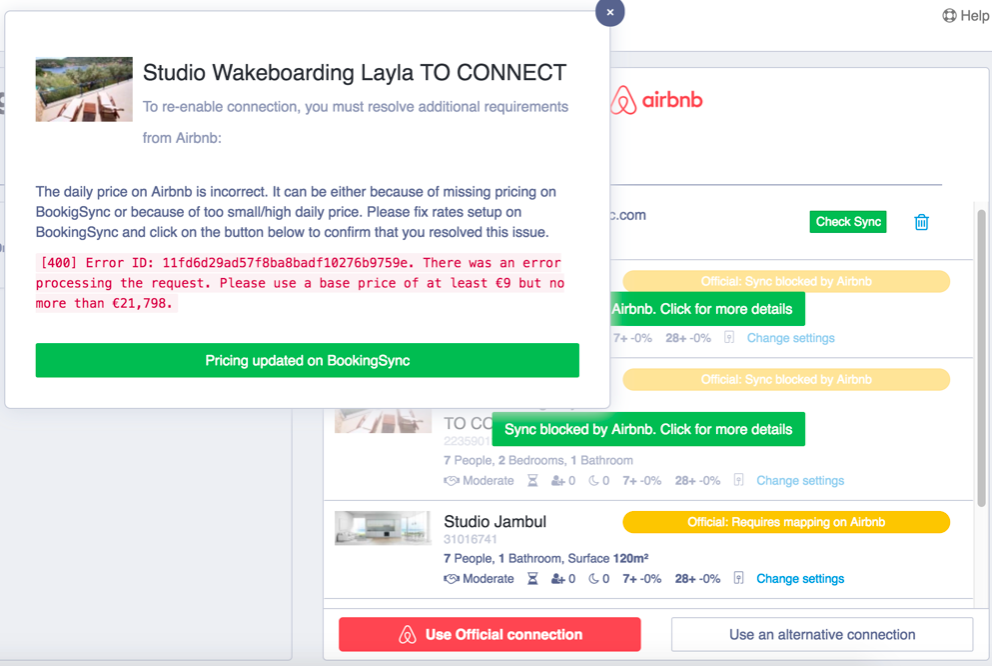 City registration
Listings in this location require submission of regulation before they can be published on Airbnb. If the listing is located in France - please select appropriate residency category on BookingSync and we will submit it on Airbnb.
Other locations need manual submission on Airbnb - click on "Submit registration on Airbnb" to fill it out right now and click on "Registration details already submitted" to re-enable sync.
`Registration details already submitted` -> green, confirmation, will trigger the sync
`Submit registration on Airbnb` -> blue, opens a new tab on Airbnb where they can fill out details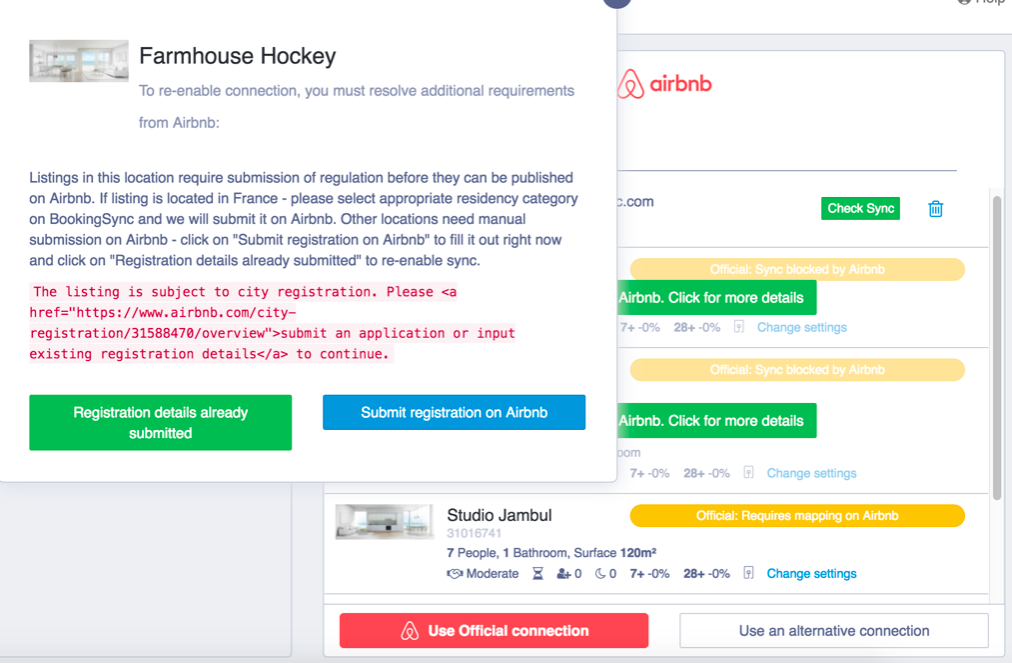 When you confirm that issues were resolved by clicking on the green button in the previous step, you should be able to click on Check sync button and see updated sync status for specific listing

Please contact BookingSync support for any further assistance needed!